Elizabeth and Giovanni
Sister and brother Elizabeth and Giovanni took over the salon in 2004 and have took it from strength to strength.
They support the local college by taking on apprenticeships.
They have a mixture of stylist who each have specialist areas as well as being brilliant hairdressers. They like to enter competitions and create photo shoots to keep it interesting and develop the staff.
The team is more like a family who put customers needs and desires first. A very friendly, welcoming vibe to the salon, who has customers of all ages.
| | |
| --- | --- |
| Position | Partner |
| Key Elements of your Job Role | In charge of running the salon, managing staff and all aspects of hairdressing |
| Achievements and Qualifications | NVQ level 2 and 3 in hairdressing, Salon Management course, Male Grooming course and Shoot to Win photography course all at the Clynol Academy in London, Urban Couture cutting course with GHD |
| Career Highlights | Winning nhf Salon of the year 2011, Winning Nhf Photograph of the year 2013, Britains Best Mens runner up 2014. Third place in man on the street category at the Nhbf Blackpool 2020. |
| Future Career Goals | To continue to push the salon forwards |
| What do you Enjoy the Most? | Cutting, Long hair Perming |
| | |
| --- | --- |
| Position | Partner |
| Key Elements of your Job Role | In charge of running the salon, managing staff and all aspects of hairdressing |
| Achievements and Qualifications | NVQ level 2 and 3 in hairdressing, Taking on the salon at 21, Salon Management course, Shoot to Win photography course, Male Grooming course and Creative Cutting course all at the Clynol Academy in London, Sassoon Creatives Course. |
| Career Highlights | Winning nhf Salon of the year 2011. Sassoon creative course, Winning Male on trend at Nhf regional competition 2016. Winning Man on the street at Nhbf Blackpool 2020 competions |
| Future Career Goals | Get nominated at the BHA awards! |
| What do you Enjoy the Most? | Cutting! |
| | |
| --- | --- |
| Position | Senior Stylist |
| Key Elements of your Job Role | Colouring, Cutting and Men's hairdresser. |
| Achievements and Qualifications | Winner at Nhbf Britain's Best 2017 Hair up, Second place in Nhf Britains Best Blow Dry Competition 2016. Working at Nec Photography show 2016 and NVQ Level 2 and 3 in Hairdresing. |
| Career Highlights | Working at Nec Photography show, Wining at Nhf Britain's Best 2017 Hair up Competition 2017.Winner at Nhbf Blackpool competition 2020 hair up category |
| Future Career Goals | To be successful salon owner! |
| | |
| --- | --- |
| Position | Senior Stylist |
| Key Elements of your Job Role | Colouring and Ladies Styling |
| Achievements and Qualifications | Level 2 and 3 NVQ in Hairdressing |
| Career Highlights | Coming 3rd in Forties to Naughties at Britain's Best 2017. Winning Ladies Long hair Look 2020 in Blackpool at the Nhbf and coming 2nd in the Front Cover category |
| Future Career Goals | To win awards and be involved in Photoshoots |
| | |
| --- | --- |
| Position | Senior Stylist |
| Key Elements of your Job Role | All aspects of hairdressing |
| Achievements and Qualifications | NVQ level 2 and 3 Hairdressing |
| Career Highlights | Entering Britain's Best 2017, Salon Photoshoot 2019 |
| Future Career Goals | Win Awards and do Photoshoots |
| | |
| --- | --- |
| Position | Stylist |
| Key Elements of your Job Role | Creating new looks in Colouring, Cutting and Hair up. |
| Achievements and Qualifications | Level 2 NVQ |
| Career Highlights | Getting through to semi finals of Young Artistic Team competition in London 2019. Third place in first timer blow dry category at Nhbf Blackpool 2020. |
| Future Career Goals | To be a Session Stylist. |
| | |
| --- | --- |
| Position | Apprentice |
| Key Elements of your Job Role | Help to maintain the salon |
| Achievements and Qualifications | Working towards NVQ level 2 |
| Career Highlights | Coming 2nd in both student male categories at Nhbf Blackpool competion 2020 |
| Future Career Goals | To run a chain of salons |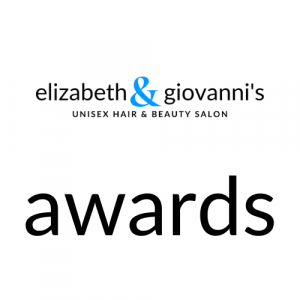 We are super proud of our team especially at such a difficult time which is happening across the globe. Our team of 15 people recently went to Blackpool to enter the NHBF competition at Winter Gardens. We have returned with 9 awards which is outstanding. For Jaidan and Olivia, this was their first time entering […]
Read More